 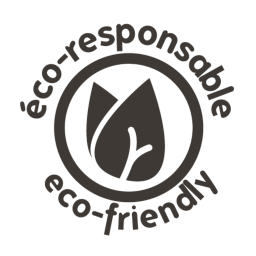 Stainless steel compost bin 7L
The Pebbly indoor compost bucket is the perfect combination of durability, practicality and aesthetics, significantly improving your composting routine while preserving the environment. With a capacity of 7 liters, the stainless steel compost bucket will be the ideal partner to accompany you towards a sustainable and responsible daily life.
Dimensions :
22 x 18 cm
Perfectly suited to a practical and aesthetically pleasing composting routine, the Pebbly brushed stainless steel indoor compost bucket embodies a resolutely sustainable choice for your kitchen. Made from corrosion-resistant brushed stainless steel, it guarantees exceptional longevity. Its non-toxic composition ensures safe daily use. What's more, brushed stainless steel, which is non-porous and scratch-resistant, effectively eliminates odors and marks, maintaining an impeccable appearance over time.
Featuring a bamboo handle, this bucket is easy to transport to the composter or your garden, simplifying the composting process. Its one-handed lid makes adding organic waste effortless. The integrated removable charcoal filter reduces unwanted odours, providing a pleasant experience. With a generous 7-liter capacity, this bucket limits the frequency of your trips to the composter, saving you precious time. Finally, its elegant brushed stainless steel design adds a modern touch to your kitchen, transforming it into an accessory as practical as it is aesthetically pleasing.