 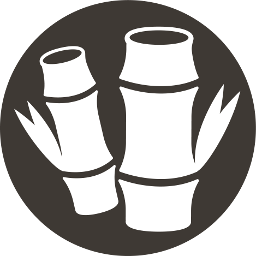 Magnetic Toast Tong
Pebbly toast tongs are a must-have for toast lovers in the morning. This utensil is perfect for everyday use to avoid contracting any burns. Aesthetic and practical, it will become an essential tool for your breakfasts. The Pebbly bamboo toast long is 24cm long. 
Designed to make your life easier and bring a pop of color and modernity to your kitchen, the Pebbly toast tongs are ideal in size, with an ergonomic shape that allows you an easy and pleasant grip. They can easily fit into the toaster thanks to their thin and flexible design, so you won't have to fight to grab your toast! This toast tong is equipped with a magnet, integrated into its base for easy storage. Whether it's on the side of your toaster, on the refrigerator, or any other magnetic strand, the Pebbly toast tong is always on hand. Composed of natural bamboo, this toast tong will not damage your toaster. The toast tongs are half covered with a natural and colored paint, suitable for contact with food. Available in several colors, you can choose the one you like the most! The Pebbly toast tong fits different sizes of toast and toaster. Additionally, it is easy to clean as it only requires wiping with a damp sponge!
The Pebbly toast tong is made from bamboo, making it highly stylish. The bamboo used for the Pebbly toast tongs comes from the Fujian region near the bamboo forests in Eastern China. The raw material is shaped by hand, making every item unique. Bamboo has several beneficial qualities that make it perfect for use in the kitchen. It is water resistant, meaning it will not absorb water therefore will last a long time. Additionally, bamboo has great environmental qualities as a grass requiring little watering, which can be harvested several times a year. By choosing the Pebbly toast tongs you can have fun whilst also making a gesture for the planet!