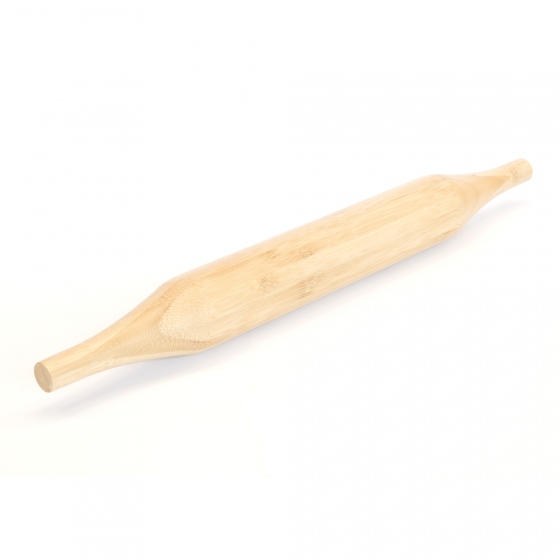  
Rolling pin
Discover the Pebbly rolling pin! Make baking easy using natural and environmentally friendly materials such as bamboo!
Made from natural bamboo, the Pebbly rolling pin is both light and resistant making it perfect for everyday use. Its smooth finish prevents the dough from sticking and allows you to easily spread all kinds of preparations, even sticky ones! Its ends are refined to ensure a better grip and ease of use on a daily basis. Its large size of 50cm allows you to spread dough widely and evenly. This Pebbly rolling pin will quickly become as essential in your kitchen for working with pizza dough, shortbread dough or shortcrust pastry! Its natural bamboo design will match perfectly with your other kitchen utensils and will add a natural aesthetic to your kitchen.
Naturally antibacterial, bamboo is very easy to maintain and is resistant to humidity. To clean it, all you need to do is wipe the surface with a damp sponge and let it air dry!