 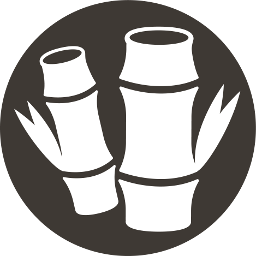 Bamboo cutting board - M
A functional tool with an elegant design, the Pebbly brand bamboo cutting board ensures comfort and practicality from kitchen to table.
Board M: 35 x 25 cm
This cutting board is made of natural bamboo, a sturdy material with a unique grain and very aesthetic light tones. It combines design and functionality for everyday use. Reversible, it has a smooth face that allows cutting dry food or serving on the table. The other side has a channel that allows you to collect the juice when cutting meats, fruits or vegetables such as tomatoes. The Pebbly bamboo cutting board combines design and functionality. Its handling is facilitated thanks to its thin and ergonomic edges. In addition, its contours are colored with a paint suitable for contact with food. This combination of color and bamboo brings a modern and warm touch to your interior. In addition, this bamboo cutting board is easy to clean and requires very little maintenance. You can still apply a vegetable oil occasionally, to preserve its natural shine and silky feel.
Bamboo is used in the manufacture of many Pebbly products. Indeed, this material is not very porous and limits the propagation of bacteria. Its density is thus greater than that of wood but its weight remains lighter and makes its handling more pleasant. Bamboo is also a grass that offers ecological benefits as it requires little watering and can be harvested several times a year. High performance for food use, this material allows the Pebbly bamboo cutting board to retain neither odors nor moisture.