Presentation /
Organic cotton
Presentation /
Pebbly's commitments
Presentation /
Our history
Presentation /
Borosilicate glass

Organic cotton
Organic cotton
, 

a friend of the environment

At Pebbly, we have developed many cotton creations for our latest collections and we naturally turned to organic cotton.

The textile industry is currently one of the most polluting on the planet, and cotton cultivation is a key contributor to the problem. This plant, which is found in the vast majority of our clothes, uses a lot of water to be cultivated. Cotton cultivation also accounts for 25% of insecticides and chemical pesticides used across the globe. 

Organic cotton is grown only with natural fertilisers and insecticides, without chemical pesticides, heavy metals and GMOs. The cultivation of organic cotton therefore does not deplete the soil and does not harm the surrounding ecosystems. Additionally, organic cotton saves water compared to conventional cotton.

The organic cotton industry is more respectful of working conditions, especially through the restriction of chemicals and the use of natural fertilisers. It is a prime example of ethical manufacturing, and also protects the inhabitants located near the plantations.

Organic cotton is known to be more sustainable than traditional cotton because its fibers are better preserved and are not damaged by numerous chemical treatments. 
The organic cotton used by Pebbly is GOTS certified
Third-party certification bodies like GOTS verify that organic producers only use methods and materials permitted in organic production.
The GOTS label is the safest certification label for organic cotton. The 'Global Organic Textile Standard' certification integrates social and ecological factors and is based on independent certification of the entire supply chain to ensure authenticity.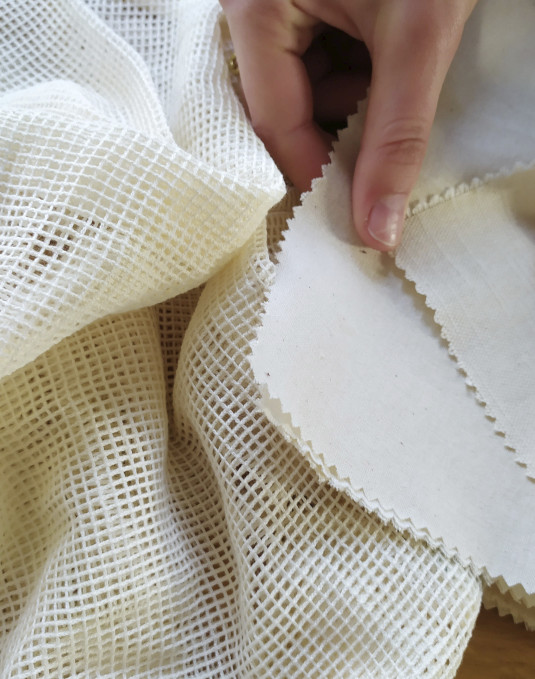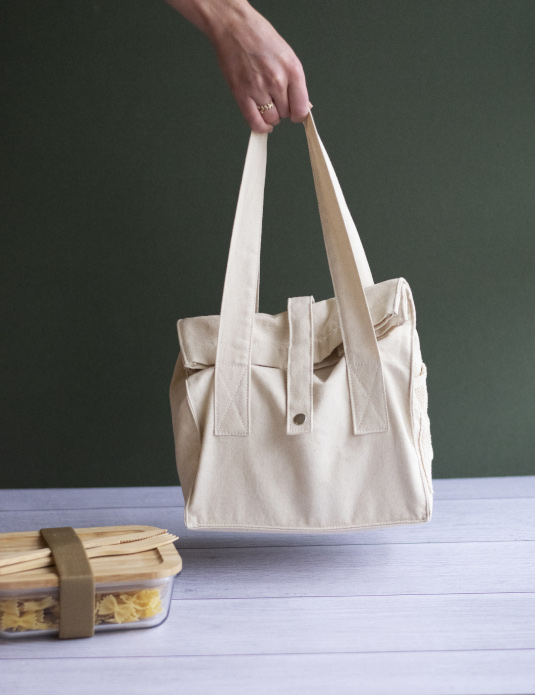 With
1%
for the
Planet ®
In order to take our actions to protect the environment further Pebbly has chosen to join the 1% for Planet collective, a global and philanthropic movement that brings together businesses, consumers and non-profit organizations.
The principle is simple: Pebbly donates 1% of its turnover to approved associations that take concrete action to protect the planet. It is a strong, contractual and irreversible commitment.
When you buy a Pebbly product, you are taking concrete action to protect the environment by helping to fund activist associations who play an essential role in resolving the many issues facing our planet. 
For healthier lifestyle
By creating practical and functional products from natural materials for cooking and storage, Pebbly is committed to encouraging healthier lifestyles. In today's society it is becoming increasingly important to return to natural materials. Our health can benefit from the use of natural materials in the kitchen such as glass, bamboo and organic cotton – guaranteed to contain 0 BPA or other endocrine disruptors found in alternative containers. Using natural materials also eliminates plastic waste. 
For more environmentally friendly consumption
Our goal at Pebbly is to help you discover a mode of consumption which is more respectful of our environment. We offer solutions for bulk shopping and composting all organic waste. By reducing our consumption of disposable packaging and establishing new habits in our daily lives we can each, at our own level, contribute to a sustainable ecological transition. 
To reduce plastic
The elimination of plastic must ultimately be one of our common goals. We work daily at Pebbly to eliminate plastic from our products, instead favoring sustainable and recyclable materials such as glass, bamboo, organic cotton and even metal.
We also design 100% recyclable packaging. In 2020, we have eliminated the majority of plastics that were used in the composition of the packaging of our products. For our deliveries, in France or for export, we take care to package and protect all of our products with recycled materials such as cardboard crimps. This solution, which is much more environmentally friendly, reinforces the vision we have developed for our brand and demonstrates the authenticity of our approach.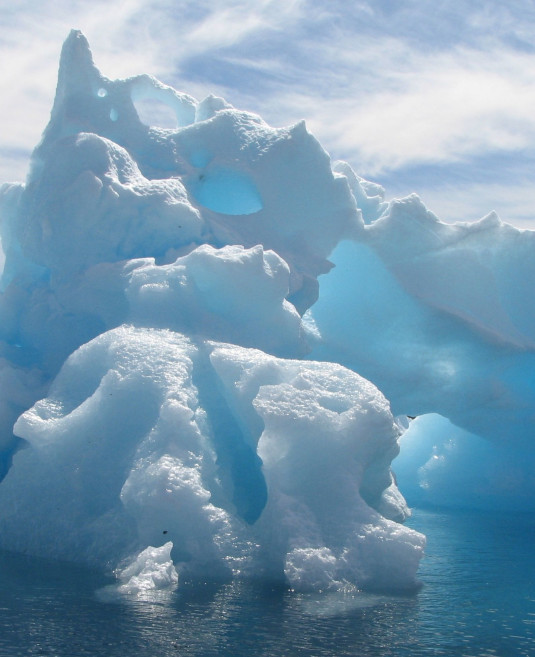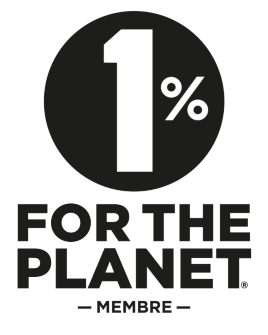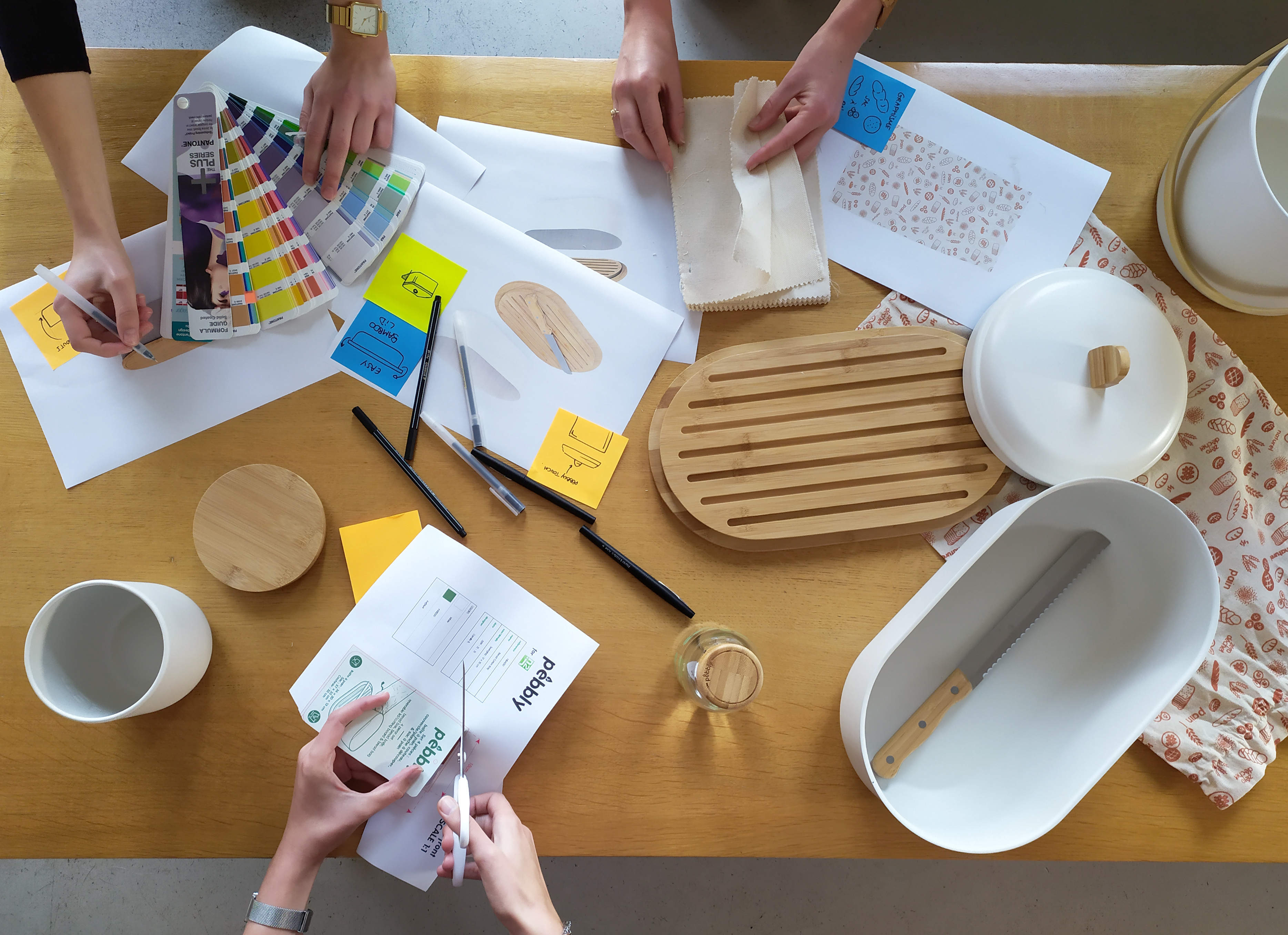 Created in 2015, Pebbly is 
a french brand offering
aesthetic, functional and sustainable 
products essential for
cooking and entertaining.
The design of our products is carried out in Bordeaux, France by our team of French designers.
Pebbly has chosen to focus primarily on natural and sustainable materials in the manufacture of its products, and thus favors glass, bamboo, wood and most recently organic cotton to facilitate its zero waste objectives.
Our desire is to create simple, ergonomic and practical products that can effortlessly transition from kitchen to tabletop, guaranteeing comfortable daily use. Each object is intricately crafted to offer you a real sensory and intuitive experience, and to guarantee you comfort in use.
We appreciate all of the moments spent in your kitchen. This is why we want our collections to provide you with a friendly and authentic experience, every time. 
Our zero-waste approach
Pebbly has chosen to focus on natural and sustainable materials by favoring glass, bamboo, wood, metal and more recently for its new collections, organic cotton. These eco-responsible materials have been carefully selected for their functional, durable and environmentally friendly qualities.
We are looking to reduce the amount of packaging used for our products after eliminating plastic as much as possible. Our bread box, for example, is packed in a reusable organic cotton bulk bag instead of a disposable cardboard box.
Pebbly is participating in the transition to more eco-responsible virtuous consumption by encouraging the purchase of food in bulk and by offering storage solutions in reusable containers.
The manufacturing plants
Our products are manufactured in fully certified factories in France, China, Italy and Vietnam.
Our bamboo products are made in small workshops located near the natural bamboo forests in Eastern China in the Fujian region. The abundance of sustainably managed forests in this region make it possible to easily obtain the raw materials for our products and manufacture them there. 

Bamboo,
A resource
natural
ecological
Pebbly has chosen to use bamboo in the design of its products. This material is not only aesthetic, but also ideal fir making utensils and kitchen accessocies because it is highly resistant and not very porous. 
An ecological and resistant material
With the exception of Antarctica, bamboo is naturally present on all continents globally, primarily in Asia, America and Africa. Known for its rapid growth, it is used for multiple purposes including food consumption, constructions, furnishing, textiles, accessories and medicine to name but a few.
The bamboo harvest
The ecological benefits of this plant are a result of the fact that it requires very little watering, and thrives without pesticides or other chemical fertilizers. The plant's shoots develop at lighting speed and can even grow up to 1m per day in some particular species thanks to the reserves contained in the rhizomes. It can be harvested up to 5 times each year.
When harvested, only the old stems are taken – the young stems preserve the soil from erosion and allow the plants to regenerate.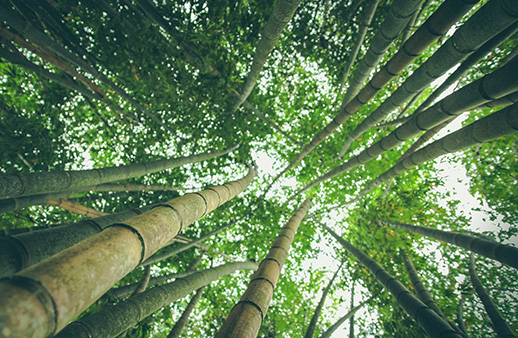 As a very robust and moisture-resistant, bamboo does not retain any odor or food tastes, making it perfect fot sustainable use.
The manufacture of Pebbly products
The bamboo that makes up Pebbly products is handcrafted in fully certified workshops. The forests where the bamboo stems are harvested can be found close to the workshops in the Fujian region in Eastern China. 
The manufacturing steps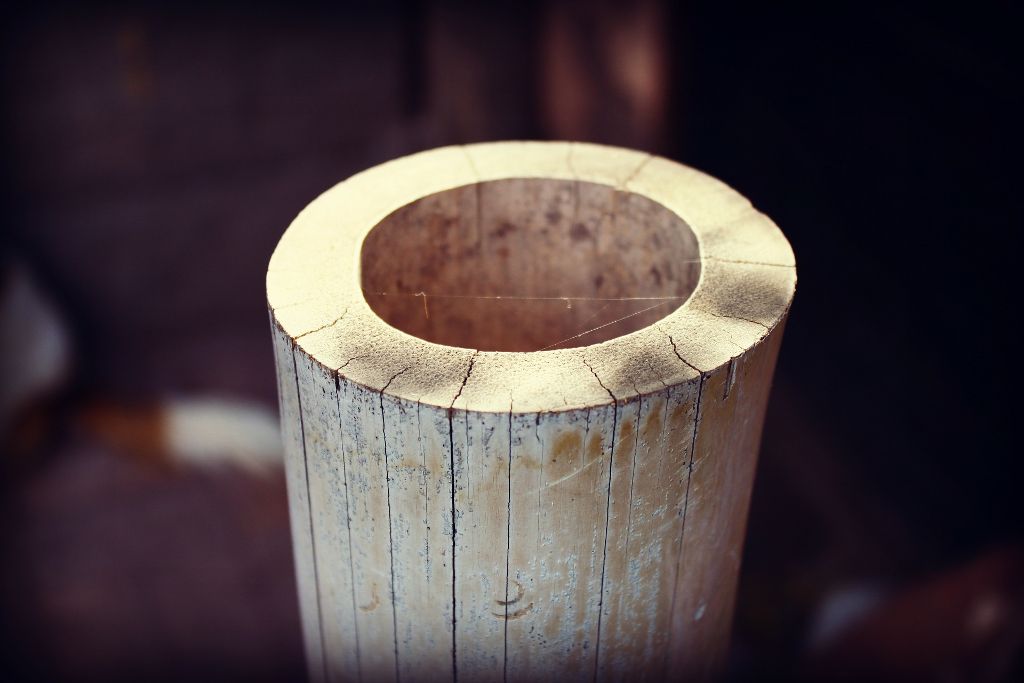 1. 
Bamboo stems are selected according to their sizes for the manufacture of different types of products: utensils or plants/trays The shape of future products are cut from the material 
2
The resulting shape is then cut, sanded and polished by hand to obtain the final product. For colored utensils, a paint suitable for food contact is applied to the handles.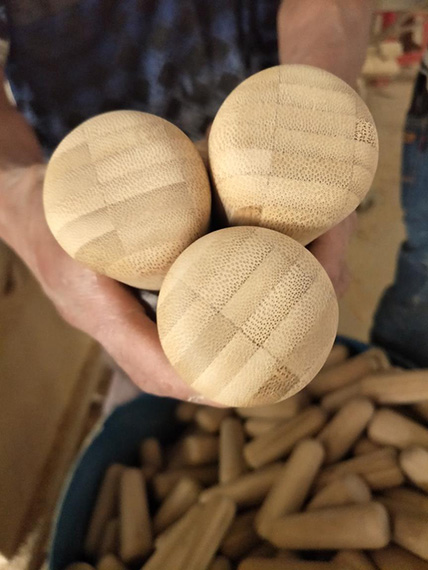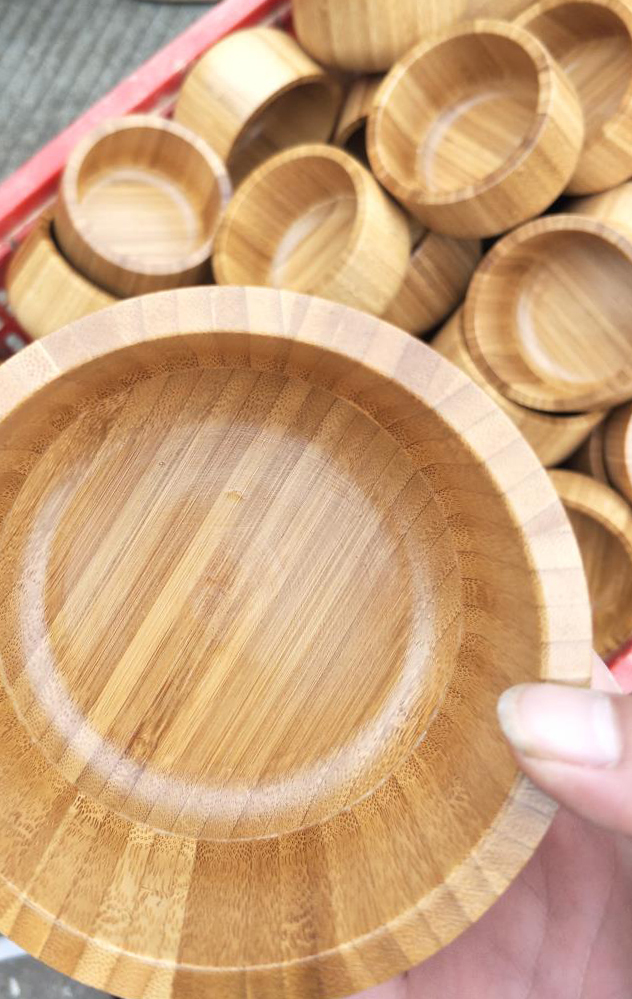 3
The resulting shape is then cut, sanded and polished by hand to obtain the final product. For colored utensils, a paint suitable for food contact is applied to the handles
Pebbly has made the choice to use natural, quality materials suitable for contact with food. 
Naturally, the brand has turned to borosilicate glass for the composition of its creations. It is a material with many desirable qualities surrounding performance and safety. 
Borosilicate glass, exceptional quality
A resistant and hygienic material
Borosilicate glass is a premium glass with very good heat resistance. It is resistant to thermal shock (immediate temperature changes) up to 180°C, and to extreme temperatures (up to +400°C). You can take a borosilicate glass dish out of the refrigerator and place it directly into a hot oven.
It is also a very suitable material for food contact. Borosilicate glass is free of BPA and phthalates. It thus ensures healthy and safe preparations for you and your family.
Borosilicate glass is often used in chemical laboratories and in the pharmaceutical industry for its strength and natural hygienic properties. It does not retain odors and will not stain upon contact with colorful foods such as beets or spices.
Multi-purpose, this material is compatible with the oven, microwave, refrigerator and freezer.
Borosilicate glass is very resistant to mechanical impact. However, in rare instances where it does break, it is more likely to crack than explode. It thus offers a safety advantage for daily use in the kitchen. 
A slim an elegant design
In addition to the functional aspect of borosilicate glass, Pebbly wishes to bring a design and aesthetic touch to its products.
Two techniques are used for their design, as borosilicate glass can be molded (e.g., storage boxes) or blown for a finer and elegant finish (e.g., the measuring glass).