 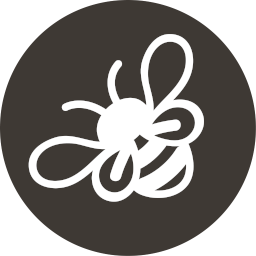 Beeswax roll
Discover the ultimate zero waste accessory, Pebbly's beeswax cling film roll! Measure and cut your own ecological packaging to any desired size.
This roller is made of organic cotton and is coated with beeswax, jojoba oil and pine resin. It allows you to avoid the use of plastic cling film or aluminum. Thus, considerably reduce your waste on a daily basis. For the planet, every little action counts! nThe Pebbly roller is very easy to use. Simply cut the amount of wrap needed to cover a container or wrap your fruit/veg. To properly adhere the beeswax wrap to a bowl, lay it out and heat the material with your hands to "shape" it to the shape of the container.
The roll measures 1m and is easily cut with a pair of kitchen scissors. This cling film can be reused several times, just wash it in cold water to avoid damaging the beeswax coating. Thanks to this roller, cut to the desired size! nAttention, do not use with fish/raw meat and on ingredients that are still hot. nPlus: the cotton in our beeswax cling film is certified ORGANIC!
Our selection